Connecting Low Income Families with Homeownership for 24 Years
Thank you for subscribing to the Keystone Connection. The Connection will include up-to-date information about our Homebuyer Education classes, SHIP down payment and closing cost assistance, and current projects and programs. 
Keystone has served low and moderate income families in Polk County for 24 years. Over 4,000 families have become homeowners through our programs. Affordable housing creates homeownership opportunities that decreases the likelihood of cost burdened households. In 2013, over 80,000 households (36%) were considered cost burdened in Polk County. Families that spend more than 30 percent on housing are cost burdened and may have difficulty affording basic necessities such as food, clothing, transportation and medical care. 
We provide reasonable and feasible homeownership opportunities to low income families throughout the state of Florida. Currently, our team is actively developing and rehabilitating real estate in 13 counties.
We're looking forward to connecting with our local and statewide affordable housing supporters.
Sincerely,

Jeff Bagwell
President and Executive Director
Latest News from Keystone
News Headline Here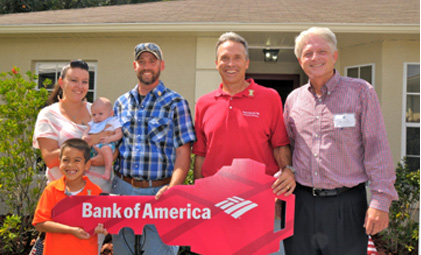 Bartow CRA awarded Keystone with $30,000 for down payment assistance for a new construction project. Two new single-family homes will be built by Keystone in both East and West Bartow.
Read More
Keystone in the Community
Headline Goes Here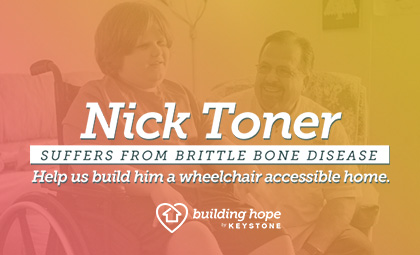 A new housing assistance program, Building Hope by Keystone, provides free handicap modifications for income qualified Polk County residents. Nick Toner, 12, has Osteogensis Imperfecta (OI) or Brittle Bone disease. We're raising money to build Nick and his family a new home. To learn more about Building Hope, please visit www.Buildinghopekeystone.org
Headline Goes Here
The Lakeland Association of Realtors (LAR) has selected Keystone and KidsPack as the beneficiaries for their charity golf tournament at Cleveland Heights. Learn more https://www.facebook.com/events/1388312304832952/.
Partnership News
Headline Goes Here
The NAACP Lakeland Branch and Keystone have partnered to empower low and moderate income homebuyers in Lakeland. In past six months, the NAACP hosted three Keystone Homebuyer Education Classes. Thank you NAACP Lakeland for supporting homeownership in Polk County.
Headline Goes Here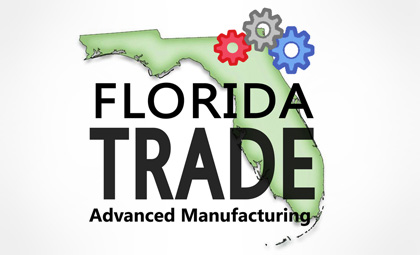 Keystone is a program sponsor for TRAMCON, a training program for manufactured construction program at Polk State College. The free program allows students to complete the program with four manufacturing and construction certifications. Learn more http://www.polk.edu/corporate-college/workforce-grants/tramcon/